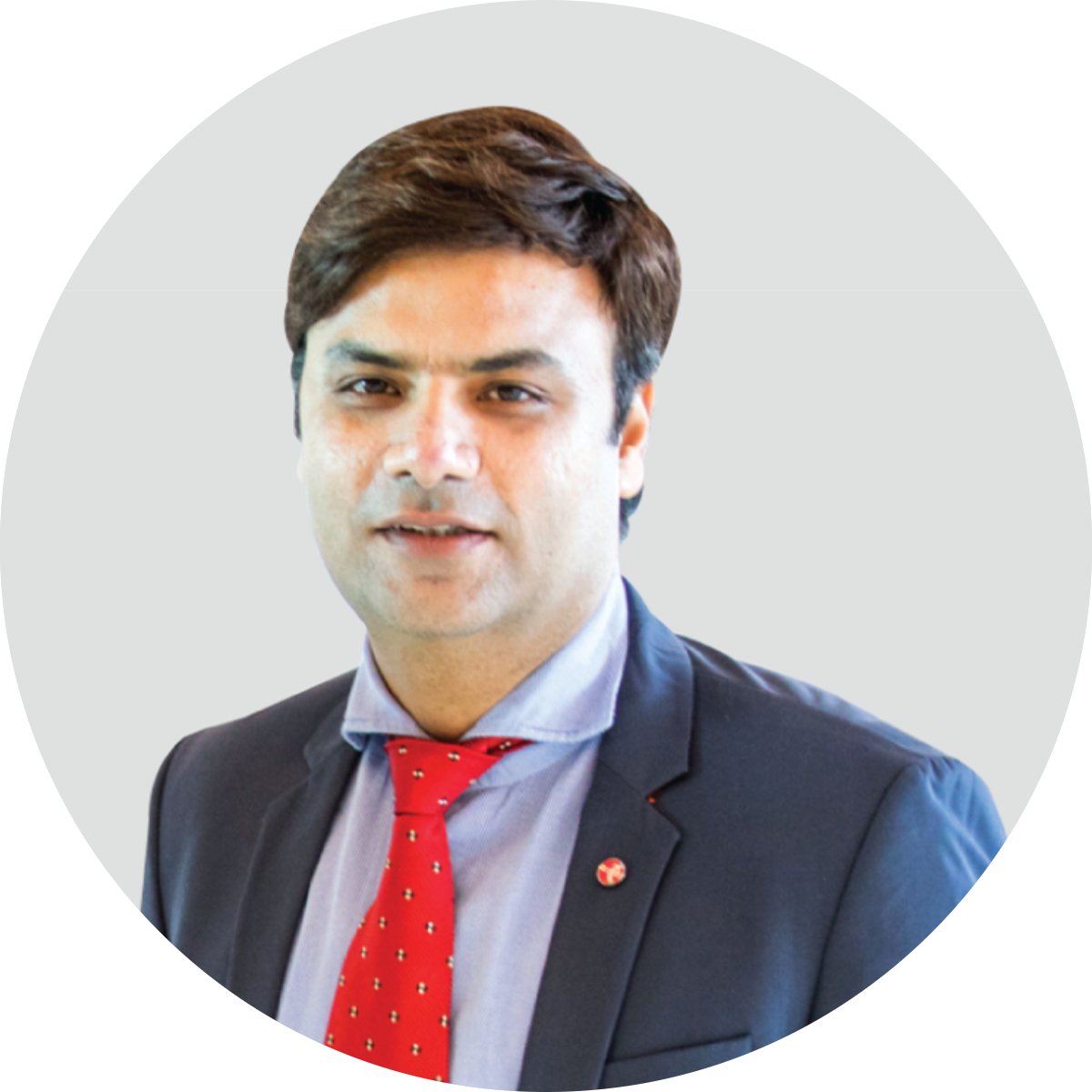 International Business
Business Finance
Technology Assessment
Go To Market Strategy
Sales and Distribution Management
Risk Management
Partner, COrE Creators, India
Based in our Mumbai office, Dheeraj leads business development across diverse industry segments and specializes in Financial and Governance consulting.
Dheeraj is passionate about helping organizations find business solutions by combining his understanding of Finance, Sales, Governance and Technology. He believes that people and technology are two key differentiators for any entity to survive in this fast- evolving VUCA world. He deploys this belief in aligning stakeholders to develop solutions for Go-to-Market, Financial Management, Governance Structuring and Fund Raising.
Dheeraj has over 22+ years experience in consulting, advisory, market development, distribution and business finance in India, Middle East and Asia Pacific. He, currently, sits on the Board of more than 15 national and international companies.
Prior to COrE Creators, Dheeraj worked for a leading FMCG company and a Fortune 50 MNC leading their Key Accounts business and Market Development in SAARC Countries. He, then, started his entrepreneurial venture with ECOVIS RKCA, with which he continues to be associated. As part of this venture, he has created a network of leading Chartered Accountants and lawyers to offer solutions in Corporate Finance, Direct/Indirect Taxation, Business Valuations, Structured Funding and Governance frameworks. He has developed a technology platform to enable this network to offer these solutions.
Qualifications & Credentials
Tech (JNU), Masters of Management (IIT Bombay)
Certified Fraud Examiner (ACFE, USA)
Certified Integrated Resource Management (APICS, USA)
Trained on ToP

 

Facilitation methodologies
Certified QMS, ISMS, CGS Trainer
Certified Green Belt Six Sigma Expert
Banking
Consumer Products
E-commerce
Engineering & Manufacturing
Financial services
Health Care
Pharmaceutical
Retail